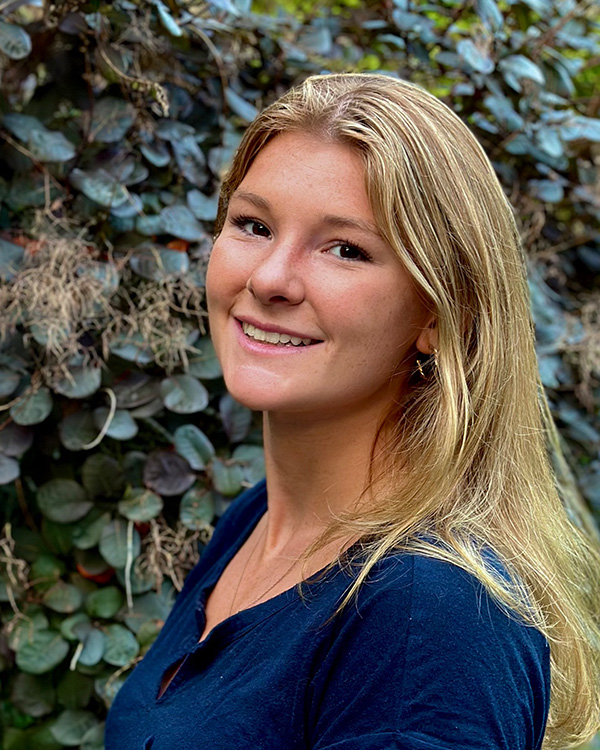 Sophie Banas
Sophie Banas is a recent graduate of Rutgers University in New Brunswick, New Jersey, where she received a Bachelor of Science in Environmental Policy, Institutions and Behavior with a minor in Sustainability. Her studies mainly focused on natural resources management and sustainability with a focus in water resource management, fisheries management and coastal resilience. During her time at Rutgers, Sophie also completed an Undergraduate Honors Thesis through the George H. Cook Program, entitled "Restoring the Atlantic Salmon Population to the Kennebec River in Maine."
In the summer of 2022, Sophie interned with the Atlantic White Shark Conservancy as an education intern, where she helped educate the public on white shark safety and awareness and developed her science communication skills. Additionally, she created an exhibit for the Conservancy's Shark Center that displays local and national policy used to protect White Sharks and other local wildlife.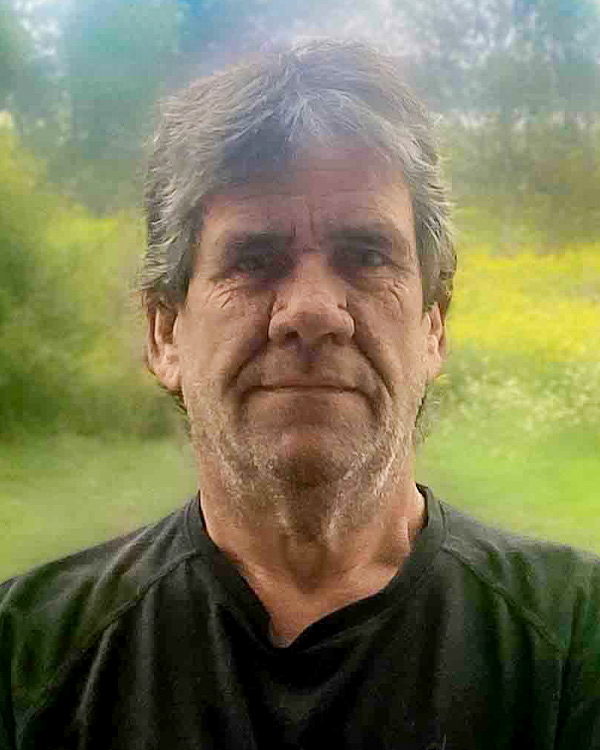 Clayton A. Burke
Clayton A. Burke is from Cape Breton in New Waterford, Nova Scotia. He is the co-CEO of the SOS Foundation, which is a cooperative startup established in 2020.
Clayton is currently working on design and research on several new products/inventions, ranging from topics such as oceans and endangered species to medical equipment innovation and more. Clayton is also collaborating with several U.S. companies on design, intellectual property, ocean research and patents.
With a 25+ year career as a professional automotive mechanic, Clayton has experience and licensing for systems such as HVAC-heating, ventilation, and air conditioning. Clayton also has electronics training for fuel injection, antilock brakes, and vehicle electronic systems, and 20+ years of experience in trouble shooting and repair.
Clayton has received three provisional U.S. patents for his work over the past few years -- one for a medical device (ventilator) and two for commercial fishing gear innovations.
In September of 2022, Clayton had an article published in the Substantial Fishing Gear Edition of the Sea Technology magazine -- a leading international marine publication. This article focused on Clayton and his co-founder's new innovation in commercial fishing equipment, the goals of which are to reduce marine entanglement, improve mariner safety, and eliminate fisheries closures.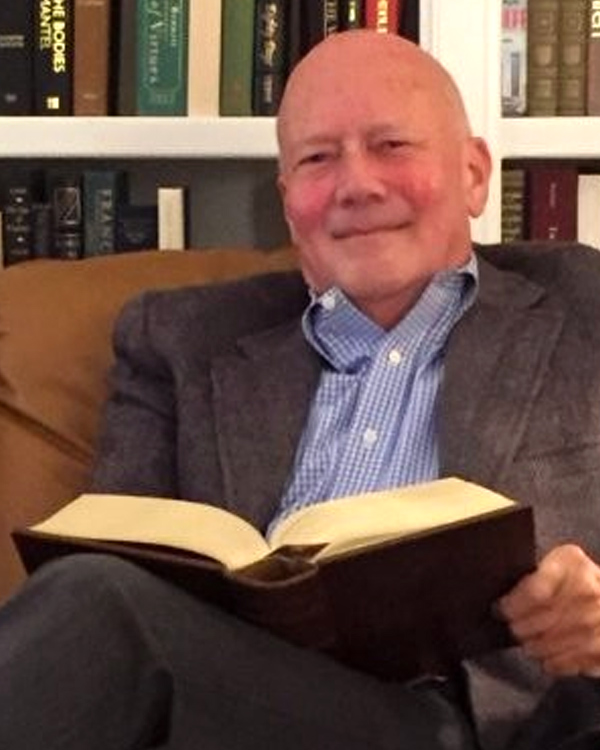 John AC Cartner
John A. C. Cartner graduated from the U.S. Merchant Marine Academy in 1969 and immediately went to sea as a young third officer on ammunition ships and tank ships in the Viet Nam war zone. He continued sailing, rising in licensure level and began graduate school at the University of Georgia where he financed the M.Sc. and Ph.D. studies by sailing four months a year in the summers while reading independently and performing naval reserve Active Duty for Training during Decembers for two weeks. He was appointed to his first ocean command, a tank ship, the same year he received his doctoral degree. His post-doctoral work was with the U.S. Army Research Institute where he devised mathematical models of tactical weapons systems performances as a soldier-weapon system. During the post-doctoral work, he received the M.B.A. degree from the Georgia Institute of Technology/Georgia State University program. He worked briefly for the Grumman Corporation in ship handling modeling and then established a naval architecture-marine engineering consultancy in Washington, D.C. where among other projects was the pollution response to the Exxon Valdez oil spill under contract to the U.S. Navy.
Leaving that company, he went to law school at the Catholic University of America and the University of Maryland Thurgood Marshall School of Law and later received the LL.M. degree from the Thomas Jefferson School of Law in international law. He is a fellow of the Society of Naval Architects and Marine Engineers (U.S.), the Royal Institution of Naval Architects (U.K.) and the Institute of Marine Engineering, Science and Technology (U.K.). he is a Chartered Engineer in naval architecture (U.K.). He is a member of the District of Columbia Bar Association and the Law Society of England and Wales and is designated a Proctor in Admiralty by the Maritime Law Association of the united States. He is a member of other state maritime law associations and the Law Society of England and Wales.
He has been a regular columnist for Lloyds List and other maritime publications and is a regular member and contributor to the quarterly journal of the Council of American Master Mariners. He has tried cases in the admiralty jurisdiction in state and federal courts and has argued before a state supreme court in admiralty and has had cases published. He has served various courts as an expert in maritime matters and has published various learned articles in law and engineering journals. He has published three  books on maritime matters and has a chapter in another book and has a co-authored book on human rights. The second edition of Cartner on the International law of the Shipmaster: The New Civil Command at Sea was published in 2022 which is the world standard for this part of the law. He practices law in Washington, D.C. and in London concentrating on maritime and international matters, shipmasters,  and shipbuilding and repair. He received the Outstanding Professional Achievement award of the U. S. Merchant Marine Academy Alumni Association in 1984. In 2014 he was received the Lalonde Award for Humanitarian Service of the Council of American Master Mariners for his work defending shipmasters wrongly charged with crimes. In 2021 he received the Daniel Meehan Humanitarian Service Award the U. S. Merchant Marine Academy Alumni Association for his continued work with shipmasters pro bono publico. He continues to write on shipmaster and seafarer human rights matters.
Anuj Chopra
Captain Anuj Chopra is an international executive, enterprise risk manager, and big data champion who has successfully forged client relationships in the maritime industry for more than three decades. His deep experience developing ethical, customer-focused EQ cultures has led him to conclude high-value contracts with some of the largest shipping companies in the world.
Captain Chopra cofounded ESGplus LLC, an international consulting firm focused on bringing resiliency, efficiency, and independent board advisory to clients invested in the global maritime supply chain. ESGplus promotes sustainability, increased safety standards, and reducing the environmental impact of the maritime industry as a whole. Captain Chopra guides ESGplus as a diversity-focused company, providing client value by promoting exemplary, transparent customer solutions for a sustainable and resilient maritime supply chain.
Before his time at ESGplus, Captain Chopra spent nearly a decade as a Vice President of RightShip, negotiating high-level due diligence and compliance agreements in developing business across North and South America leading to over 500% growth. Prior to his time at RightShip, he served as the President of Anglo-Eastern Houston, with direct oversight of all fleet vessels visiting US ports, risk evaluation, and government relations.
Captain Chopra began his seafaring career as a deck cadet, working his way up to Captain. He has commanded large bulk carriers and tankers and holds a Commonwealth Extra Masters Certificate of Competency and Shipping Management from the Indian Institute of Management, Ahmedabad.
Captain Chopra currently serves as a Fellow of The Nautical Institute (Chairperson of the U.S. Gulf Branch), an Ambassador for the Sailor Society, and on the Board of Directors at the Houston International Seafarers Center. He was elected President of the Industry Advisory Board for the Supply Chain & Logistics Technology Degree at the University of Houston. Captain Chopra is a Board Member and Treasurer of the North American Marine Environment Protection Association (NAMEPA) and a member of NOAA's Hydrographic Services Review Panel.
He has been continually mentoring students and professionals in the maritime supply chain for the last 32 years and is an Adjunct Professor for the Supply Chain Program at the College of Technology, University of Houston. He is the Co-Author and Assessor for NAMEPA's ESG/CSR Maritime Sustainability Passport Program.
Marc Davies
Marc Davies focuses his environmental practice on a wide range of issues arising from permitting disputes, contaminated sediment and groundwater sites, as well as allocating liability for, and negotiating remediation of, complex Superfund sites. Marc works with consultants and expert witnesses in developing science-based challenges to governmental decisions involving air and water quality modeling, the relative merits of competing risk assessments, groundwater and sediment contamination, and Natural Resource Damage claims. He is also experienced with regulatory compliance issues involving environmental health and safety audits, and due diligence surrounding real estate, business and financial transactions.
Marc has a Master's Degree in Environmental Science that included air and water modeling work, and a master's thesis focusing on renewable energy technology transfer to lesser developed nations. He is an adjunct professor of Environmental Law at the Rutgers University School of Law, and has taught a CLE course entitled "Fundamentals of Water Law in Pennsylvania: Protecting Water Rights, Use and Quality," and co-authored all materials for course participants.
A long-time litigator, Marc is experienced with white collar criminal defense involving both environmental issues, and more traditional product liability and mass torts. Marc's practice encompasses assisting pharmaceutical and industrial clients in responding to governmental investigations and criminal prosecutions involving the FDA, NRC and EPA, and a range of civil matters, including acting as independent counsel for senior business managers and scientists involved in civil and criminal actions.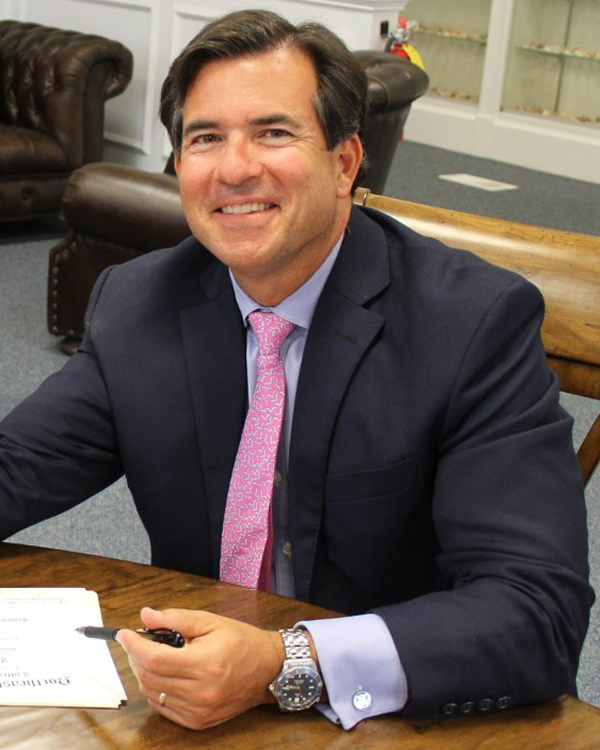 Eric R. Dawicki
Eric R. Dawicki is an internationally respected maritime expert who has demonstrated leadership and industry-wide successes in the areas of maritime transportation, safety, security, and regulatory affairs, while also leading global advancements in maritime policy, education and training, and economic development.
A Master of Public Administration recipient with Concentrations in Public Affairs from American University in Washington, D.C., President Dawicki has led a distinguished career. With more than 33 years of experience in the maritime industry, his background combines policy and practical expertise with both theoretical policy development and real-world experience. This includes serving in the United States Coast Guard Reserve and the United States Merchant Marine, holding various shipboard positions, ship management specializing in LNG tanker operations, and providing consultancy to private shipping companies, port facilities and governments around the world on domestic and international regulatory instrument compliance.
Presently serving as President of Northeast Maritime Institute (NMI), Dawicki has developed it into the first private maritime college in the history of the United States, offering Maritime Science degrees and continuing education and comprehensive digital learning programs. This includes the development of innovative online learning simulators, training and certification platforms for mariners on a global scale. NMI also serves as a direct support to entities worldwide through the Center for Ocean Policy and Economics (COPE). In addition, Mr. Dawicki concurrently serves as Co-Founder, President and CEO of the Commonwealth of Dominica Maritime Registry, which has an international network of 28 regional offices and close to 400 vessels, many of which operate across the Caribbean, Mediterranean, Asian and Black Sea.
President Dawicki's additional accomplishments include membership to the United States National Maritime Security Advisory Committee during the Obama and Bush Administrations and has served as the Lead Delegate to the United Nations' International Maritime Organization representing both the United States and the Commonwealth of Dominica and was both on the Board of Governors and Executive Governor to the UN's World Maritime University, chairing it's thirty-year sustainability plan, which is now successfully operating.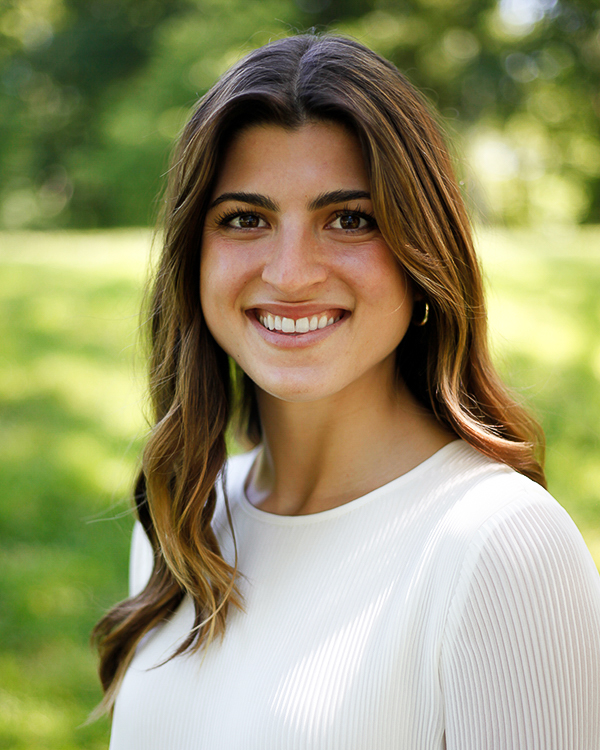 Hannah E. Dawicki
Hannah E. Dawicki is the Director of Digital Operations at the Northeast Maritime Institute, the Director of Mariner Licensing for the Dominica Maritime Administration and the Chairwoman of the Northeast Maritime Institute Foundation. She graduated from American University in Washington, D.C. in 2020, where she received a Bachelor in International Studies with a minor in Communications. Hannah's studies were focused on global equality and development, sustainability and global peace and security.   
In the summer of 2019, Hannah completed an internship at the Atlantic Treaty Association (ATA) in Brussels, Belgium, where she conducted research on the activities of NATO and compiled the ATA's Annual Report. In the spring of 2020, Hannah completed an internship in the Atlantic Council's Global Energy Sector, where she assisted in compiling current events, organizing Atlantic Council events, and reporting on those events.
Hannah spent three years as a Catalyzer for the non-profit Rockflower, where she aided in generating annual plans for supporting Rockflower and Rockflower partner initiatives and ran fundraising events.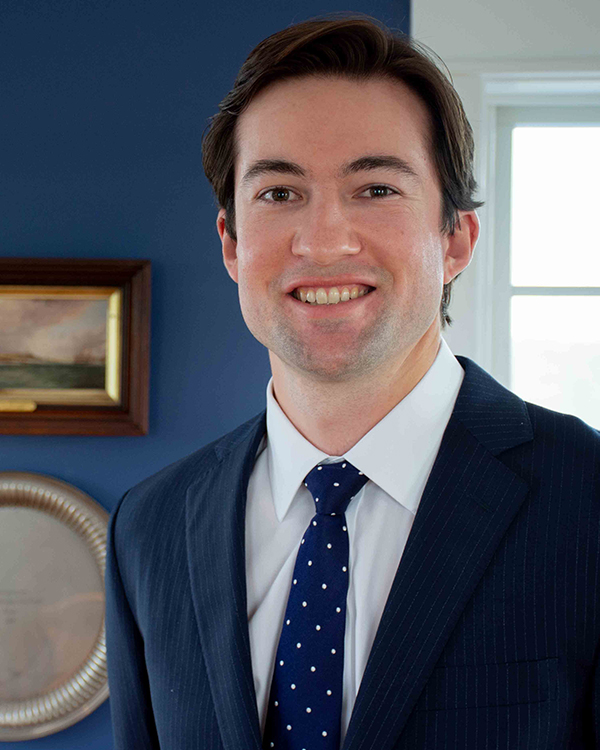 Morgan G. Dawicki
Mr. Morgan G. Dawicki is the Chief Operating Officer at the Northeast Maritime Institute, Director of International Relations at the Dominica Maritime Registry, and President of the Northeast Maritime Institute Foundation. He graduated from The George Washington University in 2018 with a bachelor's degree in International Affairs, concentrating in Conflict Resolution. During the summer of 2016, he completed an internship at the State Department in the OES Bureau's Office of Policy and Public Outreach. Since the summer of 2017, Morgan has served part-time as Captain aboard S/V Fritha, a traditionally rigged brigantine and was in this capacity the youngest licensed tall-ship captain in America. In 2018, Morgan was a Fellow of Nautical Science at Tabor Academy, teaching nine Nautical Science courses in various subjects. Morgan is currently enrolled in American University's Key Executive Leadership MPA program with an expected graduation date of Spring 2023.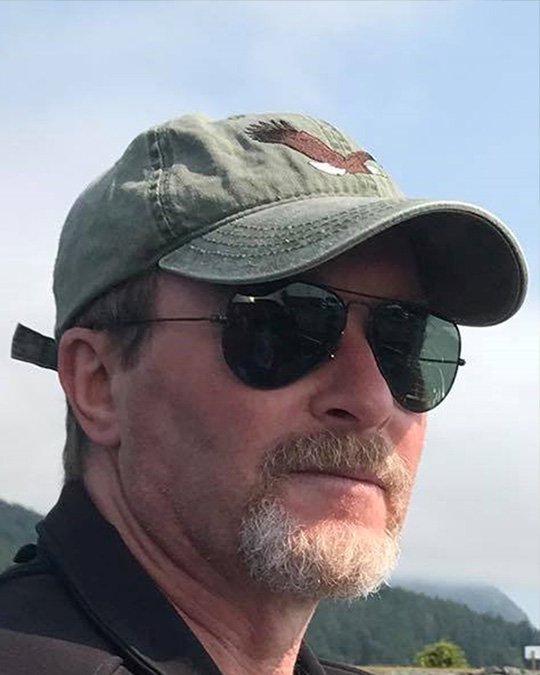 Eric Holliday
Originally a Marine Engineer by profession - working globally on tankers, bulk carriers and container vessels - Eric has spent the last 35 years as a risk and safety professional; both at senior management level, as well as an independent consultant & trainer - all built on a solid engineering and Human Factors background.
Eric is the CEO of the FISH Safety Foundation (www.fishsafety.org (FSF)) - a New Zealand-based international not-for-profit organisation promoting health, safety and sustainable development in all sectors of global fishing - marine capture, artisanal, inland fisheries and aquaculture. The Foundations' focus is on developing and implementing educational and training programmes, working with governments as well as communities on-the-ground, and developing legislative frameworks for countries - especially those in the developing world fisheries. The Foundation works closely with the IMO, FAO and independent organisations like the Pew Charitable Trusts and others.
His professional career has focused on safety in Transport and other high-risk industries, with extensive experience in strategic and operational level safety leadership, systems development, implementation, management, training, and auditing – both in the Risk, as well as Safety disciplines.
He has provided specialist consulting and training services to a wide spectrum of industry and Government bodies - ranging from Maritime, Nuclear Power and Rail, to Defence, Mining and Commercial Fishing - in New Zealand, Australia, Europe, Asia, the Caribbean, the United States and Canada, as well as in South Africa and Namibia. Eric is an experienced conference speaker, regularly presenting papers locally and internationally.
      
He continues his involvement in the broader maritime industry as CEO of a specialist maritime safety consultancy, Pro-Safe Marine (www.prosafemarine.com).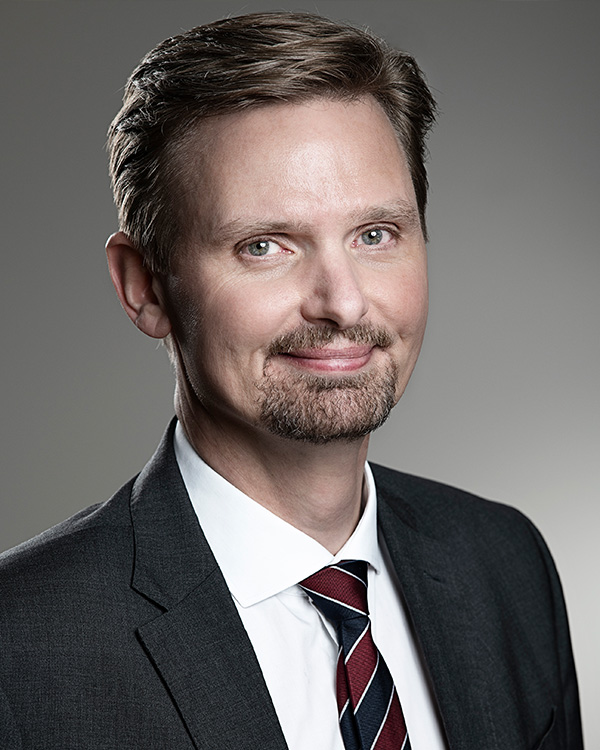 Jakob Paaske Larsen
Jakob P. Larsen is the Head of Maritime Safety & Security at BIMCO – the World's largest association of shipowners with more than 2,100 members globally. Within the scope of his team are all matters related to maritime safety and security, including cyber security.
Jakob's career began in 1990 in the Danish Navy, where he pursued a seagoing career as navigator and surface warfare officer. Having served in the fleet and subsequently ashore in the Ministry of Defence, Jakob left the Danish Navy in 2010 with the rank Commander to become Maritime Security Officer in BIMCO. After three successful years in BIMCO, he changed over to Nordic Tankers where he expanded his responsibilities over time to become Head of HSSEQ. In 2015 Jakob went to Maersk Line to become Global Security & Marine QA Manager. In parallel with his tenure at Maersk Line Jakob was elected and served two full terms as Chairman of the Security Working Group of the European Community Shipowners' Associations (ECSA). In 2018, Jakob returned to BIMCO, initially to head the Maritime Security department, and subsequently expanded the scope to also cover maritime safety matters.
Jakob holds several formal qualifications including Master Mariner, Principal Warfare Officer, Joint Command & Staff Course graduate, Company Security Officer/Ship Security Officer, and ISO 9001 lead auditor.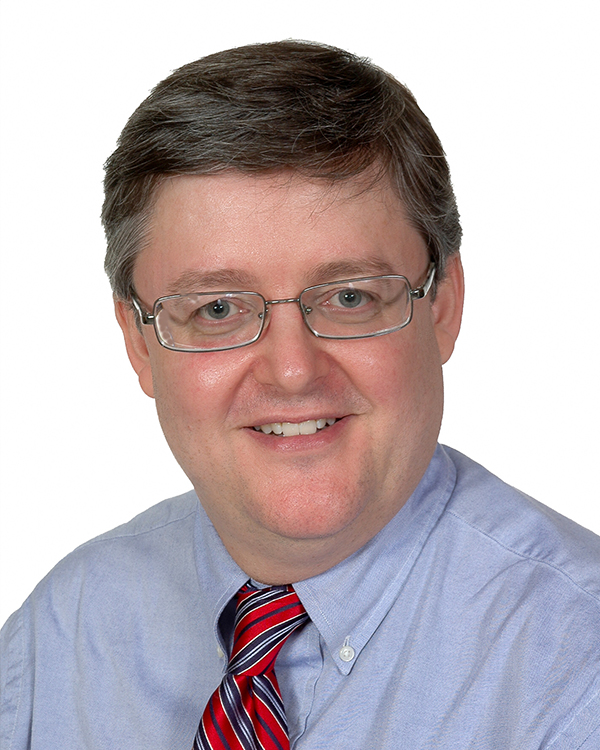 Dr. William Lawrence, PhD
Dr. William Lawrence, PhD
Dr. William Lawrence lived and worked for fifteen years as a senior diplomat, analyst, and international programs director in seven North African, Sahelian, and Middle Eastern countries and France. He is currently a senior scholar at the North Africa and Sahel Program of the Middle East Institute, manages projects for the Center for Ocean Policy and Economics at Northeast Maritime Institute, and consults for several MENA- and Africa-focused CSOs. Since 2011, he served as Crisis Group's North Africa director with an additional Sahel portfolio, the Center for the Study of Islam and Democracy's MENA Program Director, and Control Risks' MENA Associate Director. Previously, he served as Global Engagement Senior Advisor at the State Department's Bureau of Oceans and International Environmental and Scientific Affairs (OES), where he developed programs as a member of three White House working groups for core Obama administration initiatives in global engagement with Muslim communities. He co-created Global Innovation through Science and Technology (GIST), the U.S. Science Envoy Program, and the Maghreb Digital Library; co-chaired the U.S.-Egypt S&T Development Fund for four years; directed a NATO wind energy project in Morocco and Mauritania; co-created the Trans-Sahara Counterterrorism Partnership; served as a West Africa regional security officer; served at U.S. missions in Nouakchott, Marrakech, Casablanca, Rabat, Algiers, Tunis, Tripoli, Alexandria, Cairo, Jeddah, Riyadh, Abu Dhabi, Doha, and Kuwait City; and helped negotiate and implement the first major U.S.-Libya agreement in decades. He has taught at Georgetown, Johns Hopkins, George Washington, Tufts/Fletcher School, Amideast/Mohamed V, and Cadi Ayyad universities and for six years in the U.S. intelligence community and has lectured at over 100 universities worldwide. He appears regularly on BBC, NPR, VOA, France 24, Al Jazeera, TRT, and CGTN and has appeared on over three dozen African TV and radio stations. He received six merit awards from the State Department, two medals from the Egyptian government, an alumni achievement award from Duke University, and the 2018 Distinguished Alumni Award from the Fenn School. He also co-produced six MENA-related films and fourteen albums of North African music.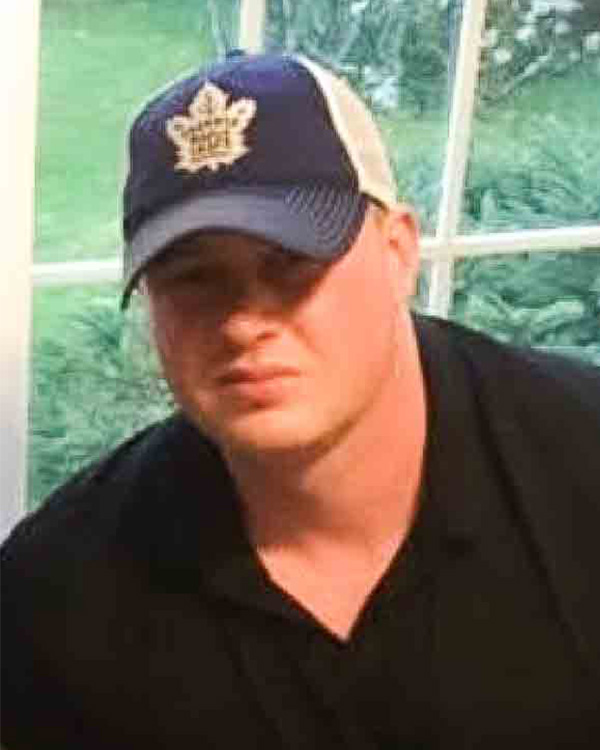 Wayne Macdougall
Wayne Macdougall is from Cape Breton in New Waterford, Nova Scotia. He is the co-CEO and founder of the SOS Foundation, which is a cooperative startup established in 2020. Previously, Wayne worked as a licensed red seal pipefitter/steam fitter.
Currently, Wayne is working with several U.S. companies on ocean research, intellectual property, design and patent work to further the work of the SOS Foundation. Presently, he is involved in research and design work on medical equipment (ventilator) and innovative fishing gear to reduce/eliminate marine entanglement. Since 2021, Wayne has received three provisional U.S. patents for this work -- one for the medical device (ventilator) and two for commercial fishing gear innovations.
In September of 2022, Wayne had an article published in the Substantial Fishing Gear Edition of the Sea Technology magazine -- a leading international marine publication. This article focused on Wayne and his co-founder's new innovation in commercial fishing equipment, the goals of which are to reduce marine entanglement, improve mariner safety, and eliminate fisheries closures.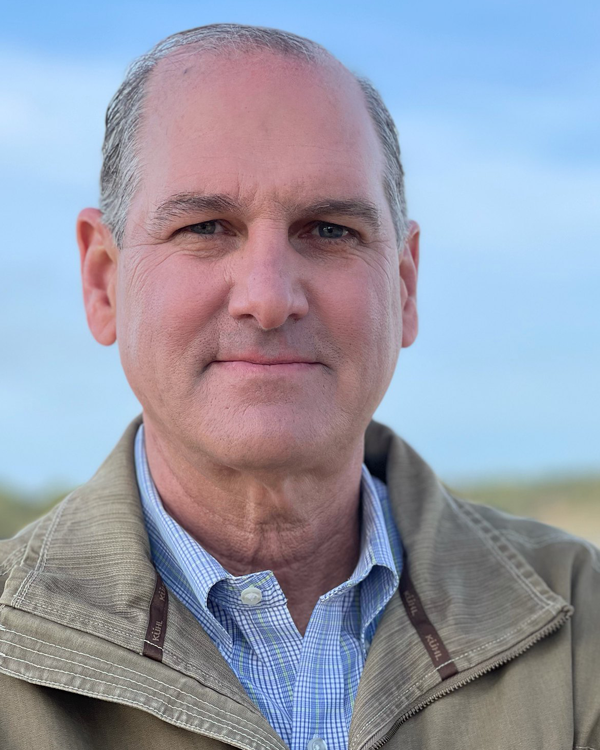 Rett Newton
Rett Newton retired as a Colonel from the U.S. Air Force in 2011 following a 28-year career that included leading-edge engineering, F-15E Strike Eagle leadership, and assignments as an Arabic foreign area officer. He has continued his passion for engineering by designing, building, operating, and maintaining autonomous aircraft, terrestrial vehicle, and surface vessel systems with autopilot, datalink, and advanced payloads.  Rett joined the Duke University Marine Laboratory team in June 2015, serving as initial cadre for the Marine Robotics and Remote Sensing (MaRRS) Lab, and he is a Duke University PhD candidate studying Marine Science and Conservation. Rett served as the Mayor of the Town of Beaufort, NC from 2017 to 2021, and he is currently running for the U.S. Senate.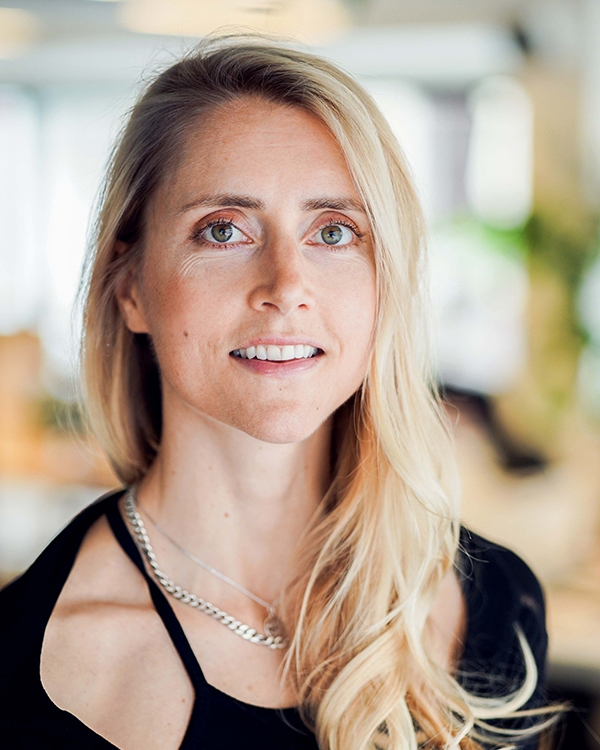 Siri Ostvold
Siri Ostvold is an explorer at heart, with a love for the ocean. As a business architect she creates through exploration. With strategic design and innovation processes she leads brands, businesses and people towards a sustainable future, with the planet in the center.
She believes storytelling is a powerful tool to envision, align, educate and create action. She is engaged in ocean conservation and ocean regeneration, she has sailed across the North Pacific Ocean through the "Great Pacific garbage patch" to research micro plastics and toxins in our ocean and ecosystem, and she is a Norwegian freediving champion.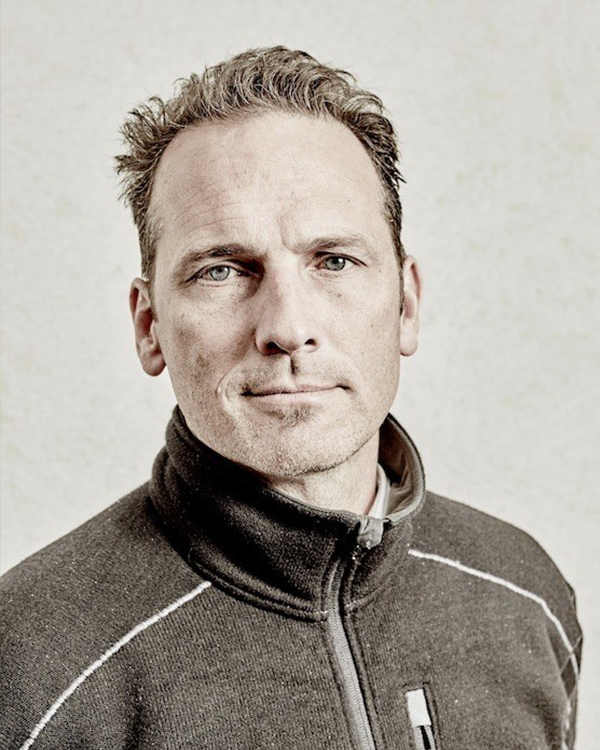 Stewart Sarkozy-Banoczy
Stewart Sarkozy-Banoczy is Director Global Strategic Partnerships and Development, and Senior Advisor for North America for the Resilient Cities Network, the evolved, city-led network of the 100 Resilient Cities (100RC) program. In these roles, special projects include the creation of the Resilient Community Impact Fund (RCIFund) and co-facilitation of the Resilience 21 (R21) Coalition.
During the 100RC period Stewart served in variety of roles - Senior Advisor in Resilience Finance, Regional Director for Europe and the Middle East and Regional Director/City Relationship Manager for Latin America and the Caribbean, as well as leading the team that developed the 100RC challenge starting in 2013, through design firm, Context Partners, where he was partner and managing director.
Just prior he was the partnerships director for the Hurricane Sandy Task Force and Director of the Office for International and Philanthropic Innovation at HUD. Stewart spent the previous decade in the community development, sustainability and indigenous nation building arena, providing support for hundreds of tribal nations, specifically in the development of community development financial institutions and creating environmental, STEAM, and entrepreneurship programs and coursework in the tribal college setting.
Stewart is the founder of Precovery Labs, where creativity and community drive impact and awareness for clients like RISE-Resilience Innovations, Ocean Conservancy, Opportunity Finance Network, NDN Fund/Collective, and Conservatoire d'Littoral, as well as an active professional documentary and fine art photographer. He is also Senior Advisor for the Global Island Partnership, member of the advisory committee for SeaAhead, rapporteur for SMILO-the small island organization's evaluation task force and a member of Four Bands Community Fund's board of directors.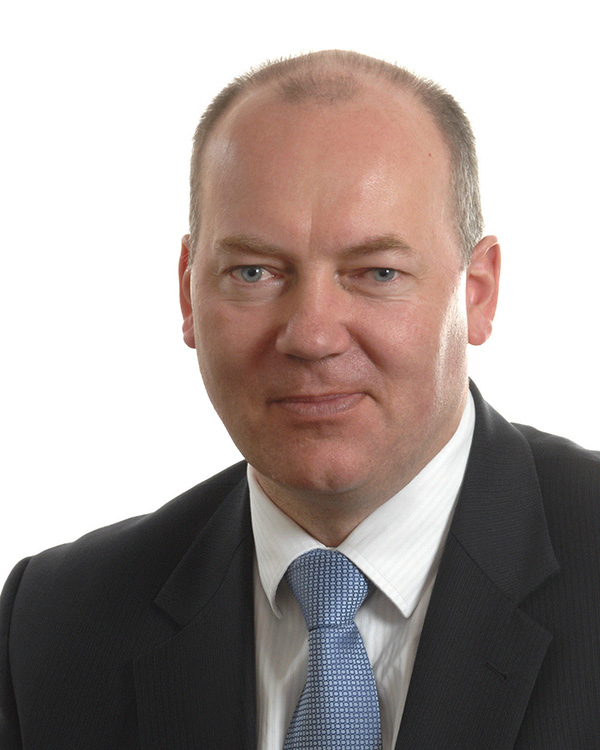 Captain Kuba Szymanski
Captain Kuba Szymanski is the Secretary General for InterManager, the international trade association for the ship and crew management sector.
He began his sea career in 1985. Graduating from the Maritime University of Szczecin with a Master's Degree, he became a deck officer with Dorchester Maritime Limited Isle of Man where he sailed gas/chemical/product tankers, reaching his first command as a Master in 1999. He continues to maintain his Captain's Licence.
In order to support his managerial skills, he attended Lloyds Academy and obtained a Certificate in Ship Superintendence, before gaining an MBA at the International Business School, Isle of Man and John Moores University (JMU) Liverpool.
In his roles ashore, he worked as a Marine Superintendent, HSEQ Manager, Fleet Manager and General Manager. He was appointed Secretary General of InterManager in January 2010.
Through his role with InterManager, Capt Szymanski has participated in many industry-wide projects, including the production of international shipping industry Key Performance Indicators (KPI), the Save Our Seafarers campaign, and the Martha Project which focussed on seafarer fatigue at sea. He currently chairs the Human Element Industry Group (HEIG) Enclosed Space Committee. During the Covid-19 pandemic Capt Szymanski represented InterManager on a number of key maritime panels, supporting the health and well-being of seafarers around the world and helping to ensure business continuity for the global supply chain.
In addition to being a member of the Maritime Professional Council of the UK, Capt Szymanski is a fellow of the Nautical Institute and a member of its Executive Board. In 2011 he joined the TK Foundation, which supports non-profit maritime and youth programs, and he currently chairs its HR and Renumeration Committee.
Capt Szymanski is a familiar face on the international maritime conference circuit and also lectures on ship management at the International Business School, Isle of Man. In July 2018 he was awarded an Honorary Doctorate by Solent Southampton University in recognition of his contribution to the maritime industry.
In April 2022 Capt Szymanski took up the additional role of Chair of the Board of the 200-year-old Seafarers Hospital Society (SHS), the UK's oldest maritime charity. SHS provides a range of health and welfare services to UK-based seafarers and their dependants.
In his leisure time, Kuba is a keen yachtsman and races sails his Beneteau First 40.7 competitively around Europe, mostly double or single handed. He is married with a son who is also a seafarer.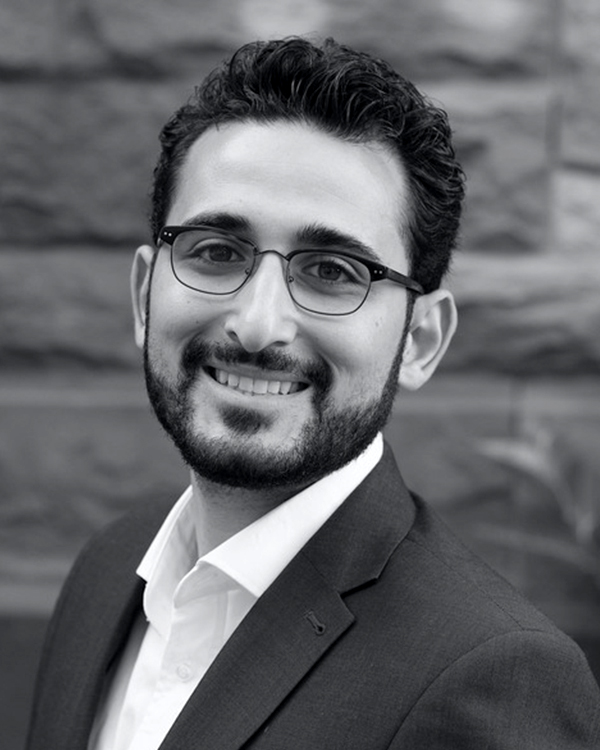 Saji Zagha
Saji Zagha is a Germany based Palestinian social impact entrepreneur. He holds degrees in business, economics and environmental governance from Birzeit University and The University of Freiburg. He is experienced in the fields of philanthropic fundraising, natural building, and medtech. In 2018 Saji co-founded Noor Medical to address the surgical safety needs he had witnessed while managing the construction of a surgical clinic in Chad. Saji is driven by his vision of a safer and fairer world, thus he provides mentorship and consultancy for entrepreneurs and development workers to help them focus their efforts on saving and improving lives of underserved communities.